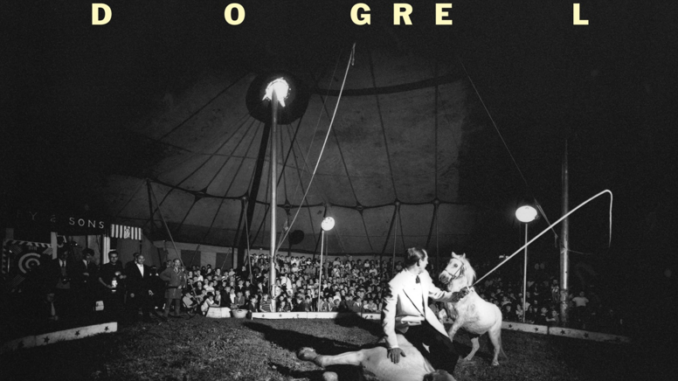 They keep saying rock & roll is dead. But just like a phoenix rises from the ashes, it seems to have an amazing ability to come back all the time. And it does it every time some young band picks up the instruments and decides to share their creativity with the world.
Today, rock music is doing pretty fine. In fact, there's probably more guitar music being created now than ever before. Just make sure you're able to find good music among tons of mainstream stuff because the true rocker is always somewhat underground-ish, away from the major music moguls and cash flows. That's why their music is called "indie" – these guys don't depend on anyone and create what they want, not what major labels tell them.
Fontaines D.C., "Dogrel"
Five men from Ireland came together and recorded their debut album, imbued with the atmosphere of their native Dublin. The love of poetry brought this quintet together while still in college, and it's where they drew inspiration from when working on the songs. The term "dogrel," which gave the name to the record, is an old Irish word for the marginal form of the working class poetry. Straight, peremptory, rude, and rather depressive images, designed to describe the surrounding reality and your attitude towards it.
PUP, "Morbid Stuff"
Actually, you can't call these Canadian guys newcomers – the band has been around for almost 10 years, and during this time, they managed to tour half the world with concerts and acquire an impressive number of fans. After the success of the previous album "The Dream is Over," the musicians decided not to rush things and take a break from the constant tour, create their own little label, and then work on their best album.
Dehd, "Water"
In a state of agonizing and painful parting, two ex-partners spontaneously turned their feelings for each other into 13 songs so sunny and pleasant to the ear that sometimes you forget about that bitter personal experience that stands behind them. No doubt, the band managed not only to survive a breakup but also to transform it into something more.
Drahla, "Useless Coordinates"
The debut album of the guys from Leeds will appeal to all lovers of the strange, gloomy, and weird from the world of art. Musicians call art itself in its various manifestations the source of their inspiration. In addition to musical activities, the band also holds exhibitions and tries to think of art outside the boundaries of forms and genres. "Useless Coordinates" is a very atmospheric entry, truly reminiscent of some kind of magical ritual.
Pottery, "No. one"
If you try to characterize this record somehow, you'll find it difficult to avoid the temptation to call it non-binding art-punk. The guys were guided by the Scots Orange Juice and Josef K, which is perfectly felt due to the bits of funk and groove left here and there throughout the album. However, Pottery's music doesn't feel secondary at all. On the contrary, the records turned out to be fun and inventive against the background of so similar and unprincipled modern garage punk.