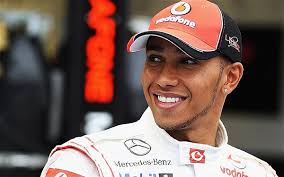 Lewis Hamilton
Clearly he relished his title battle with Sebastian Vettel and Ferrari as well as relished his focal point position in the post-Nico Rosberg Mercedes squad. And it all had an impact where it matters – nine wins and 11 poles are the stuff of crushing championships as well as demonstrate his status as the year's default front-runner. Crushing is the adjective for many of his race wins as well, though in plenty (China, Spain, Spa, USA) he had to fight as well as use his wholly underrated brain power. But it was his qualifying that really set him apart – particularly important in a year wherein overtaking was tough. In Britain, Italy (in the wet) and Malaysia his Saturday efforts stunned even his closest engineers. He showed in his drive through the field in Brazil he's lost nothing of his well-honed racing instincts either.
Sebastian Vettel
Come Singapore as he sat on pole for the race start his retaking of the championship lead looked inevitable, but we know what came next. Yes Ferrari unreliability sealed his fate in following rounds but once the title was as good as gone ahead of time some calculated the points ceded in Baku and Singapore and it didn't look flattering for Seb. Particularly as he showed more misjudgement in Mexico's opening corners then rooted his tyres in Austin.
But still his well-judged Brazil win was timely in reminding us what he'd spent the best part of the season doing – operating on a plateau as noted. This was whether he was dominating at the front (Bahrain, Spain, Monaco and Brazil), nursing mechanical maladies (Hungary), chasing down foes (Australia, Russia and Austria) or coming through the pack (China, Canada, Azerbaijan and Mexico). It was straight from his Red Bull championship winning pomp. It's easy to forget also that he would likely have got two more triumphs early in the campaign without unfortunate safety car appearances. These ended his title chances early as much as any of his errors.
Fernando Alonso
It wasn't always this way with Fernando Alonso (see 2009) but these days he relents not a jot. No matter the circumstances. And in his third year in a still desperately disappointing and unreliable McLaren Honda circumstances that could not have been more trying.
Alonso nevertheless threw himself in headlong right from the Melbourne opener. Time after time he performed something like an Indian rope trick, getting his car into places that defy gravity. His sheer commitment never flickered – always he was pushing the car ahead of itself and being spirited in battle. Several points hauls were lost either to technical woe or other misfortune – not least in Singapore where his talk of a podium result wasn't altogether fanciful. Only in Malaysia did he underwhelm.