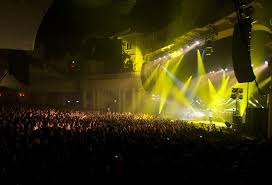 London is well-known for its music scene and venues. Irrespective of whatever kind of event it is, whether it is corporate conference, live music, simple get-together, or a seminar, venues in London suit perfectly for your requirements. Here are top 5 live music venues in London that are worth taking a look.
Boisdale
Boisdale is one of the new venues in London playing the live music. It has gained reputation very quickly and is famous for live Jazz and other performances. Popularity of this particular venue has gone up due to convivial and comfortable surroundings, and top0class facilities. Restaurants at the venue have Scottish-themed menu, including Scottish smoked salmon and lavish Angus beef steak, with super collection of whiskies. Boisdale tops the list with top-notch amenities and stands as the best choice for people who want a great night out.
New Cross Inn
New Cross Inn is one of the greatest pub music venues in London. This particular venue has got very good reputation for hosting some of the best shows and also offers opportunities to few local bands to showcase their talent to public, and prove their worth. With small stage and friendly surroundings, fans can get very close to the musicians. Modest price also allows people to enjoy the live music venues without any concern about high expenses. New Cross inn is a musical gem in the chain of pubs present in London. There is an open mic on Tuesday nights and you can enter for free until 2am.
Nambucca
Nambucca on Holloway Road in London is one of the popular venues for new and upcoming bands to perform and gain good reputation. It was reopened in the year 2010 after being destroyed by a major fire in the year 2008. You can find gigs on every weekend or once in weekday. Other childish entertainments here include Street Fighter 2, Classic Pinball Table, Table Football, and Arcade Machine.
The Black Sheep
The Black Sheep is a brilliant live music venue in London that has won lots of accolades for its superior quality. It is located in Croydon and stages several indie and rock nights. It also hosts break dancing, hip hop, and other genres such as dubstep and techno heads. It is considered as one of the popular clubs for fans, with most of the nights free till 9:00 pm, and you can find open mic night every 3rd Saturday.
The Half Moon
The Half Moon is one of the favourites for London music lovers and still one of the longest running venues. It has got a pub with more space for hangers and to enjoy the fine wine, food, and delightful company.
The venue has been hosting live events since 1963; apart from live music, it has got an outstanding jukebox for music lovers.
Other Venues to Consider
The Old Blue Last is considered as the coolest pub in the world. In the past, several eye-catching performances from Arctic Monkeys, Diplo, Young Knives, and Lightspeed Champion have been hosted here.
So, go ahead and have a blast at any of these venues, and enjoy great live music in UK.